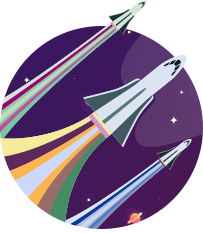 We're thrilled to see WishMaker.com on their way to stardom!
This was one of the most astonishing and challenging projects that we've ever worked on. Initially a pre-built casino with extended design features, however later during development stages WishMaker.com transformed our goals into a full-on custom turnkey solution that was successfully launched in January 2019. Highlights and achievements include:
Initial character design.
Hand-crafted UI/UX design.
Detailed user-flow design.
Over 8,000 custom casino game images.
Custom bonus trigger engine.
Custom wishing well side-game.
An eccentric gamified user journey experience.
Levels, points, wishing coins and trophies.
MGA, UKGC, SGA licenses.
A back-office system with feature-rich gamification modules and detailed reporting.
Mira Todorova, co-founder of WISHMAKER had the following to say: "We really appreciate all you done for us! It is not easy! We couldn't do it without you."
We give our full support to WISHMAKER. It gives us immense pleasure to see them taking off and wish them every success as they continue this rich, immerse experience on their own.
For more information visit: wishmaker.com
ABOUT MAXCREATE
MAXCREATE is consistently recognised among the top iGaming suppliers offering high-converting custom casino sites on mainstream casino platforms in addition to a range of bespoke services. With projects such as CashMio.com, WishMaker.com, and Socios.com, MAXCREATE is paving the way for the future of online casino and e-sports entertainment.
For more information, please visit us at maxcreate.com.
More
Wicked
News From
MaxCreate