SonsofSlots.com joins MAXCREATE.
MALTA, March 20th, 2020, MAXCREATE is pleased to announce the successful soft launch of SonsOfSlots.com, a brand-new online casino experience using their pre-built casino solution.
Kenneth Schembri, the founder of MAXCREATE, had this to say about the cooperation: "Our innovative, seamless pre-built casino solution is going from strength to strength. We are so pleased SonsofSlots.com have chosen this proven solution for their online casino business."
Marinos Shiapanis, co-founder of Campeon Gaming Partners said "We very much enjoy working with Maxcreate, as their professionalism and expertise reflect on our cooperation and their deliverables. They are always eager to fulfil our requests in a timely manner, while increased responsiveness defines them."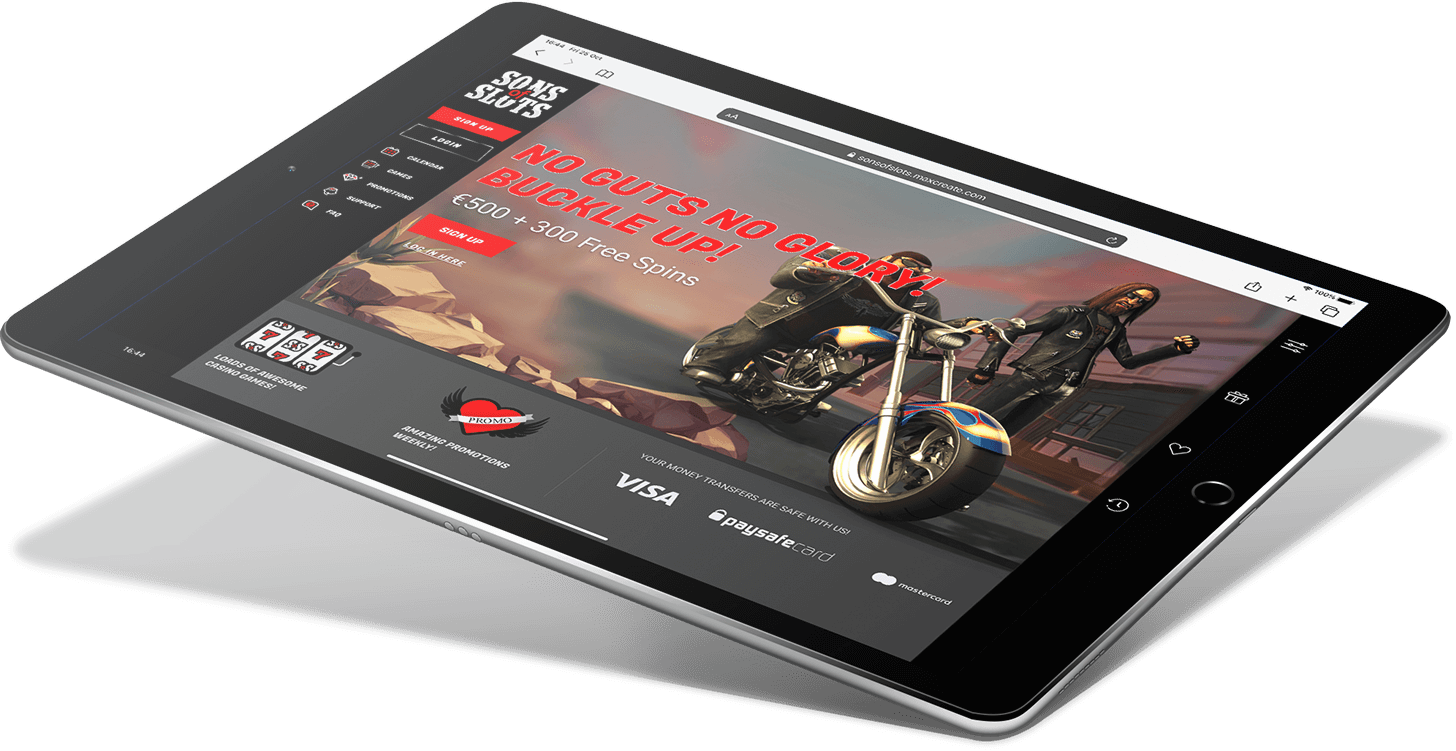 For more information visit: sonsofslots.com
ABOUT MAXCREATE
MAXCREATE is consistently recognised among the top iGaming suppliers offering high-converting custom casino sites on mainstream casino platforms in addition to a range of bespoke services. With projects such as CashMio.com, WishMaker.com, and Socios.com, MAXCREATE is paving the way for the future of online casino and e-sports entertainment.
For more information, please visit us at maxcreate.com.
More
Wicked
News From
MaxCreate